5-8 September 2013 - Mercatorplein Amsterdam
---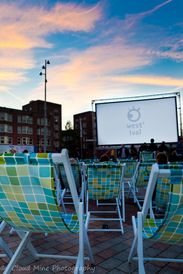 West'ival is a great open open air film festival (but not only) that takes place on the Mercatorplein, a great neighborhood in the heart of Amsterdam West.
Everybody can enjoy for free short and feature length films, performances as live music, art...
The square turn into a big "gezellig woonkamer"
Everybody from 7 to 77 can come around and make themselves comfortable, sit down as in their own living room or lay back and relax in one of the beach chairs and enjoy the great atmosphere and the movie!
---